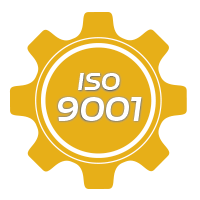 ISO 9001 is an international management system standard and a global benchmark.
Based on a continuous improvement process, it defines corporate guidelines and business goals and supports the introduction of activities based on good practice to deliver actions that make improvements.
EUROMECA is committed to this process to be ever more efficient and better satisfy its customers.

INDUSTRIAL PRECISION ENGINEERING AND CUTTING EDGE TECHNOLOGY
CONTACT
45 rue de l'Egalité
ZI de la Petite Savate
59600 Maubeuge